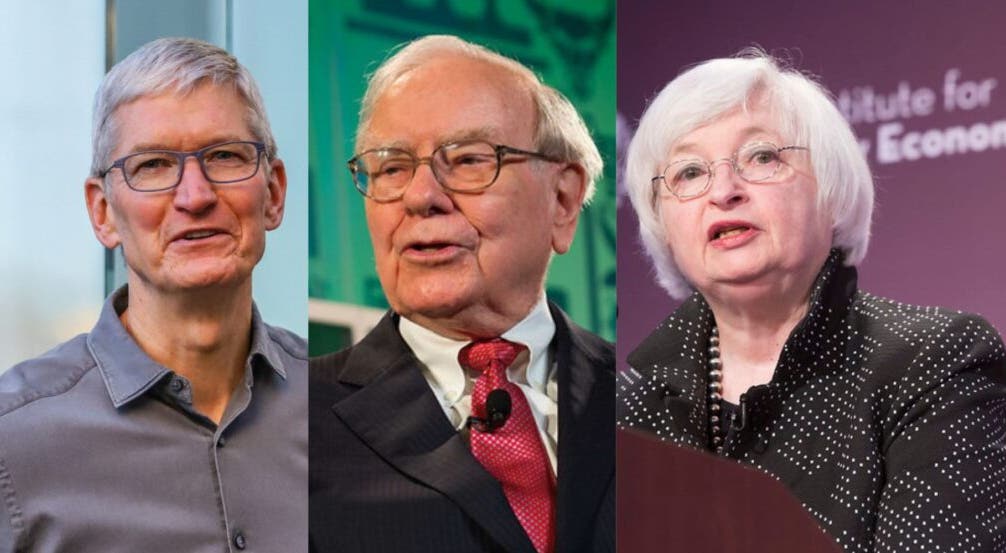 News out of Warren Buffett-led Berkshire Hathaway, Inc.'s BRK BRK annual shareholder meeting held in Omaha, Nebraska over the weekend took the spotlight this week. The debt ceiling stalemate and Friday's strong market rally were also discussed on social media platforms as well as mainstream media.
Here's a recap of a few major headlines that hit the wire over the weekend:
1. Yellen Issues Stark Warning: Treasury Secretary Janet Yellen said the debt ceiling has to be raised at any cost to avoid economic calamity. While being interviewed on ABC's "This Week," she warned that economic and financial chaos could ensue.
"There is no way to protect our financial system and our economy other than Congress doing its job and raising the debt ceiling and enabling us to pay our bills," Yellen said.
2. Gates Vouches By Nuclear Energy: Following a visit to the Natrium plant in Wyoming, Bill Gates delved into the merits of nuclear energy vis-à-vis other sources. Calling the plant a next-gen nuclear facility, the billionaire said it would be a win for the local economy, America's energy independence, and the fight against climate change.
See Also: How To Invest In Startups
3. Buffett Stands By To Stem Banking Rot: Buffett and Charlie Munger discussed a host of things at the weekend annual shareholder meeting. Expectedly, the duo was asked to comment on the banking crisis, and Buffett took the opportunity to slam the politicians, government agencies and media for the poor messaging around the crisis.
"We want to be there if the banking system temporarily even gets stalled in some way. It shouldn't, I don't think it will, but I think it could," he said.
4. Cook Rules Out Mass Lay-Offs: Apple, Inc. AAPL CEO Tim Cook said large-scale elimination of jobs is not part of the company's current plans. Layoffs are viewed as a last resort that is not currently being discussed, the CEO said during an interview with CNBC.
5. Team Carlson Prepping For Showdown: An Axios report said ex-Fox News host Tucker Carlson and his allies are preparing for a confrontation with his former employer. "Now, we're going from peacetime to Defcon 1, he wants freedom," one of Carlson's aides said, according to the report. Bryan Freedman, Carlson's high-profile lawyer, reportedly said, "The idea that anyone is going to silence Tucker and prevent him from speaking to his audience is beyond preposterous."
What Else: Tesla CEO Elon Musk and Amazon founder Jeff Bezos were spotted at the Red Bull's Formula One paddock ahead of the Miami Grand Prix. Responding to ESPN's tweet of his picture at the event, Musk suggested holding a race between pure electric vehicles and gas/hybrid vehicles.
Alphabet, Inc. GOOGL GOOG, which has ceded the lead to Microsoft Corp. MSFT in the artificial intelligence race, is taking steps to play catch-up. A Wall Street Journal report said the company plans to add AI chat and short video clips to its search results.
Read Next: Has Jamie Dimon Become 'Too Big For His Boots' After First Republic Takeover? StanChart CEO Weighs In
Photo: Shutterstock, Fortune Live Media on Flickr and International Monetary Fund via flickr