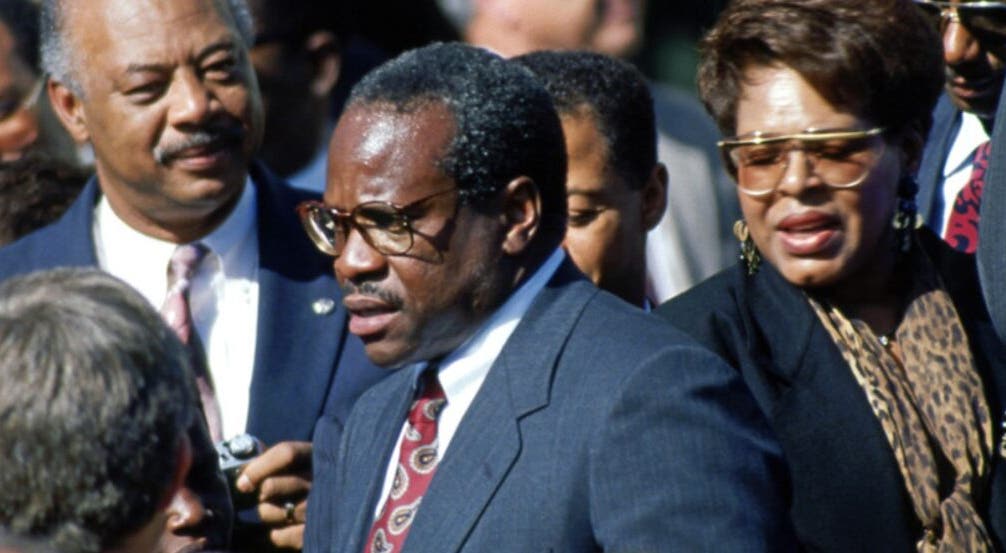 A wealthy Republican donor reportedly paid the tuition fees for Justice Clarence Thomas' grandnephew at two private schools.
What Happened: Texas real estate developer and Republican donor Harlan Crow wired $6,200 in 2009 for one month of tuition for Thomas' grandnephew Mark Martin at Hidden Lake Academy in Georgia, ProPublica reported, citing a bank statement filed in court as part of a bankruptcy case.
The document revealed that the payment, listed in Martin's name, was made from Crow Holdings LLC, one of Crow's companies.
See Also: AOC Demands Answers from Justice Thomas On Undisclosed Trips: 'Need To Know Who Advised Him To Break The Law'
A former school administrator, Christopher Grimwood, also confirmed to the publication that during his roughly one-year tenure, Crow paid Martin's tuition. He added the Republican donor also covered tuition for Martin at Virginia boarding school Randolph-Macon Academy.
The report did not reveal the exact amount of tuition paid by Crow for Martin's education. The financial disclosure forms filed by Thomas with the Supreme Court did not include the tuition payments, but in 2002, he did report a $5,000 "education gift to Mark Martin" from another couple, it said. 
Why It Matters: The development adds to previous reports that exposed lavish gifts given by Crow to Thomas, such as expensive trips and stay in luxury resorts, that Thomas failed to disclose properly. Thomas has argued that he was advised he did not have to declare such gifts but would now follow ethics guidelines.
Crow, an alumnus of Randolph-Macon Academy, has defended his stance. His office, in a statement, said that he and his wife "have supported many young Americans through scholarship and other programs at a variety of schools, including his alma mater."
Read Next: Trump Avoiding GOP Debate? Chris Christie Says He Is 'Afraid' Of Opponents