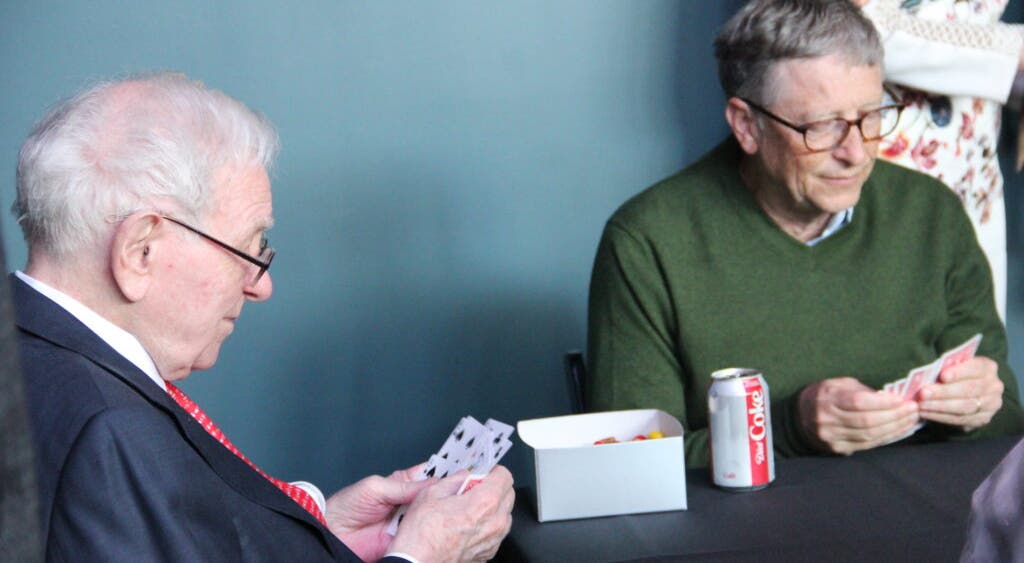 An activist shareholder group is attempting a long-shot bid to remove Warren Buffett as board chair of Berkshire Hathaway Inc BRK BRK. 
What Happened: The National Legal and Policy Center, a conservative organization based in northern Virginia, has argued that Buffett's ties to Bill Gates are a risk to the company's investors. 
See Also: 5 Of The Craziest Things Warren Buffett Has Spent His Money On
A rare public rebuke for Buffett and his company comes ahead of Saturday's annual shareholders' meeting. "If we had an independent chair, the Company would be less identified with Buffett's political activities," Peter Flaherty, Chairman of the National Legal and Policy Center, said in a statement.
"If "woke" culture is a disease, then philanthropy is the virus," he said, criticizing more than $100 billion donation to the Bill and Melinda Gates Foundation. The group also criticized Gates' alleged association with Jeffrey Epstein, a disgraced financier and sex trafficker.
See Also: Warren Buffett Spends $3.17 Per Day On This Breakfast Fit For a Billionaire
Why It Matters: The criticism comes at a time when Berkshire Hathaway is already facing questions about its corporate structure and the increasingly pressing need for a succession plan for the 92-year-old legendary stockpicker. 
Under the National Legal and Policy Center's new proposal up for a shareholder vote in Omaha and Nebraska, Buffett would keep just his chief executive officer post. In a filing, Berkshire Hathaway noted Buffett's 31.5% voting interest in opposing the push to split his roles. "The board believes that as long as Mr. Buffett is Berkshire's CEO, he should continue as board chair and as Berkshire's CEO," it said.
Read Next: The EV Market Through The Eyes Of Warren Buffett, Adam Smith And Charles Darwin: An Analyst's Take
Photo by BorsheimsJewelry on Flickr