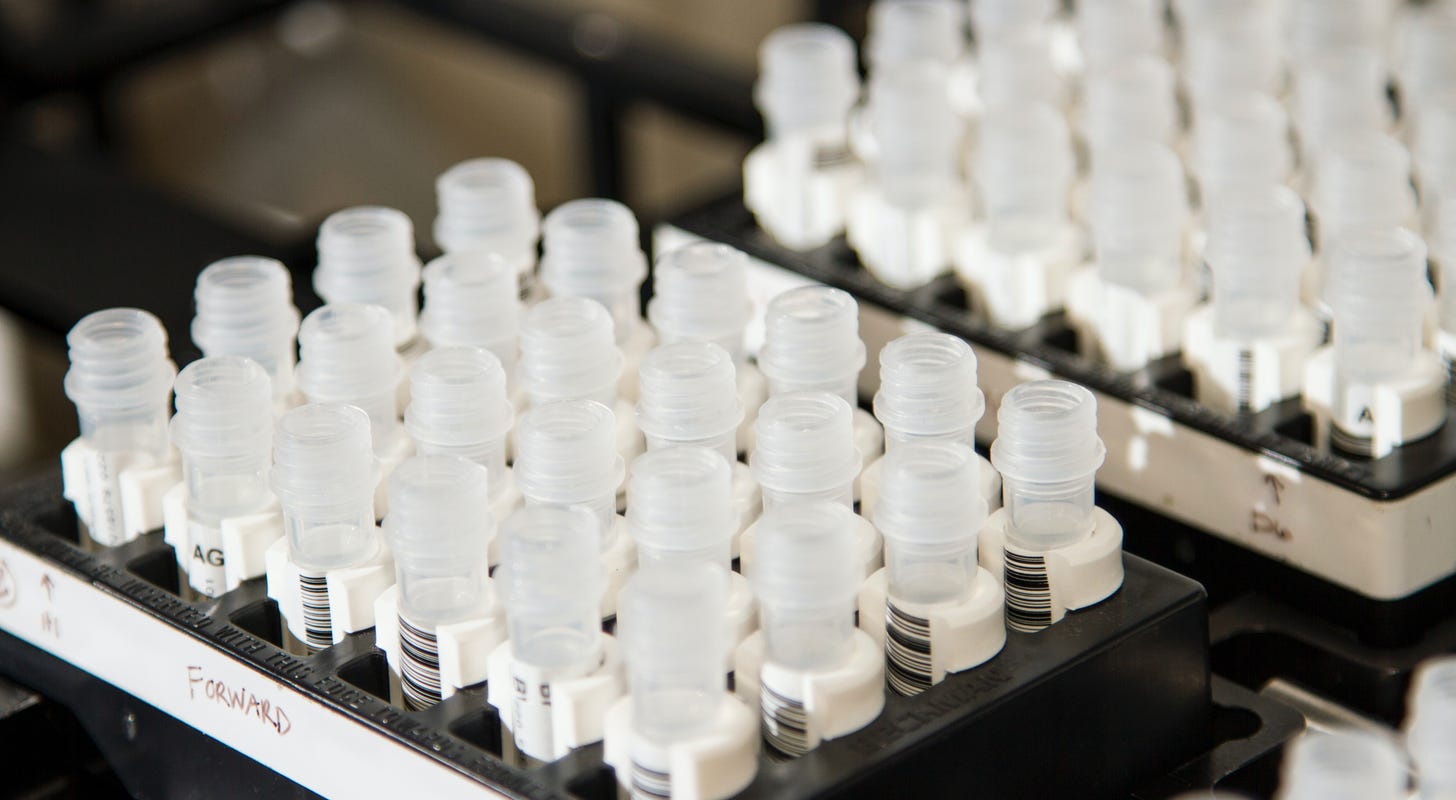 Virios Therapeutics Inc. VIRI is a developmental-stage biotechnology company specializing in novel antiviral therapies for treating fibromyalgia and other abnormal immune response-triggered maladies. The company went public in December 2020. Shares reached a high of $16.71 before making their painful trek to a low of $0.22 a year later in December 2021. Its core product is IMC-1 to treat fibromyalgia symptoms.
IMC-2 is a long-COVID treatment using a proprietary blend of valacyclovir and celecoxib. On Sept. 20, 2022, Virios shocked investors with a $5 million secondary offering at $0.50 in September 2022. Shares have been staging a rally preceding the 75% gap on news that the FDA accepted its Phase 3 clinical trial proposal for IMC-1. Many large pharmaceutical companies are currently working on fibromyalgia treatments, including Pfizer Inc. PFE, Eli Lilly & Co. LLY and Allergan plc AGN.
What is Fibromyalgia?
Fibromyalgia is an elusive diagnosis that can only be identified based on many symptoms. It's been described as a long-term autoimmune disorder caused by abnormalities in how the central nervous system processes pain signals. The main symptoms are widespread chronic and continuous pain in four or more body areas accompanied by flu-like fatigue, exhaustion, mood and memory issues. It affects the muscles, tendons, bones and joints. The pain can be an ache, sharp stabbing, or burning sensation. It's a cyclical disorder where the pain is continuous but fluctuates in intensity.
The constant pain gives the rest of the body a heightened sensitivity to pain. This can lead to other related conditions like hyperalgesia, making you extremely sensitive to pain, or allodynia, where you feel physical pain from things that shouldn't cause pain, like bright lights, food, and smoke. Other symptoms can range from irritable bowel syndrome, and insomnia to anxiety, tension, headaches and depression.
Current Treatments
There is no cure for fibromyalgia and no diagnostic tests for it. The exact cause is also unknown. There are only treatments to help manage the symptoms. There are over 3.5 million diagnosed fibromyalgia patients in the U.S. and an estimated 3% to 5% of the global population. There may be many more, as no diagnostic test definitively detects it. Various testing methods involve a process of elimination ruling out other diagnoses like thyroid disorders, lupus or rheumatoid arthritis. Various tests include blood and urine and possible x-rays and other scans.
Virios Therapeutics IMC-1
While there is no cure or diagnosis for fibromyalgia, Virios believes that herpes simplex virus type-1  (HSV-1) is key in triggering the symptoms. HSV-1 is a highly contagious virus that causes cold cores, oral herpes and fever blisters. IMC-1 is a proprietary formulation of celecoxib and famciclovir; both are currently FDA-approved drugs. IMC-1 is designed to stop viral replication of the HSV-1 virus. The phase 2 clinical trial produced a statistically significant reduction in fibromyalgia patients.
IMC-1 Phase 2B Mixed Results
It's worth noting that its fibromyalgia outcome research trial evaluating synergistic suppression of HSV-1 (FORTRESS) Phase 2B trial didn't meet statistical significance for its primary efficacy endpoint during the first half of the trial This was during the delta variant strain period of COVID-19. However, during the second half of the trial, patients indicated statistical improvement in the primary pain reduction point at week 14. Based on new fibromyalgia patients who didn't participate in prior clinical trials and treatment, it demonstrated clinically and significantly significant in reducing fibromyalgia symptoms.
FDA Feedback and Awaiting Phase 3 Trials
The company went to the FDA proposing Phase 3 clinical trials targeting "community-based fibromyalgia patients" who haven't participated in prior trials or treatments. The FDA accepted it, but it is subject to review of final toxicology reports, which Virios will submit in May 2023. Investors will have to wait for the FDA to approve the commencement of the Phase 3 trial and await results and FDA approval afterward. The company has $7 million in cash left to fund operations until mid-2024. Further funding may result in another secondary offering, so investors should be cautious of gaps preceding financing announcements.  
Daily Gap and Fill or Crap
The daily candlestick chart of VIRI indicates a heavy volume gap in the FDA acceptance news. What remains is whether VIRI will continue to rise to fill the gap at $3.15 or crap and fall back to the $0.61 daily market structure high (MSH) sell trigger. The daily 20-period exponential moving average (EMA) rises to $0.60, followed by the daily 50-period MA at $0.42. The daily stochastic is chopping flat at the overbought 80-band. Pullback support levels are at $0.78, $0.70, $0.61 and $0.51.
The article "Virios Therapeutics Up 75% on Fibromyalgia Phase 3 Proposal " first appeared on MarketBeat.
Image by National Cancer Institute on Unspash