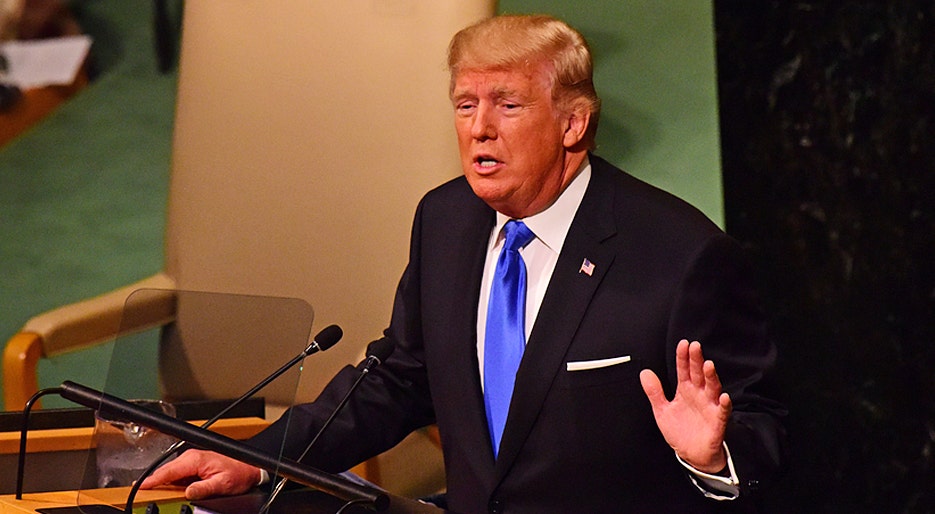 The governor of New Hampshire, Chris Sununu, on Thursday, said Donald Trump should participate in the 2024 GOP presidential debates and if he does, he can't "play the victim card."
What Happened: Sununu told CBS News's Robert Costa on "America Decides" that early debate stages will be key for candidates to win the Republican nomination for the 2024 U.S. presidential election.
The front-running Republican candidate for the 2024 presidential election, Trump, last month indicated that he's unlikely to attend the debates because he is "leading by seemingly insurmountable numbers" and doesn't want to subject himself to being "libeled and abused."
"You cannot stand in front of America and say, 'I'm a fighter, but I'm going to wimp out and not get on a debate stage and engage in the fight, engage in the … debate that has to happen on issues and what you're about…You can't wimp out now," Sununu said. 
See Also: Trump Boasts Close Ties With Putin, Offers To End Ukraine War In 24 Hours: 'A Lot Of It Has To Do With The Money'
Sununu said he believes Trump will ultimately be "going to be there."
"I think this is a lot of talk, myself, and the message is just really clear, you know: cowboy up, get in the saddle, show us what you got," the New Hampshire governor said.
Why It Matters: Sununu, who is also considering his bid for the 2024 presidential race, plans to decide whether to enter the race by the end of June at the latest.
Meanwhile, recent polls have suggested that the former president continues to be a popular candidate for the Republican Party's nomination in upcoming elections. In the Morning Consult poll, Trump has 56% support among Republican voters who would pick him today to win the party's nomination.
Read Next: Trump's Former Press Secretary Gets Tucker Carlson's Fox News Time Slot: 'Set Your DVR'