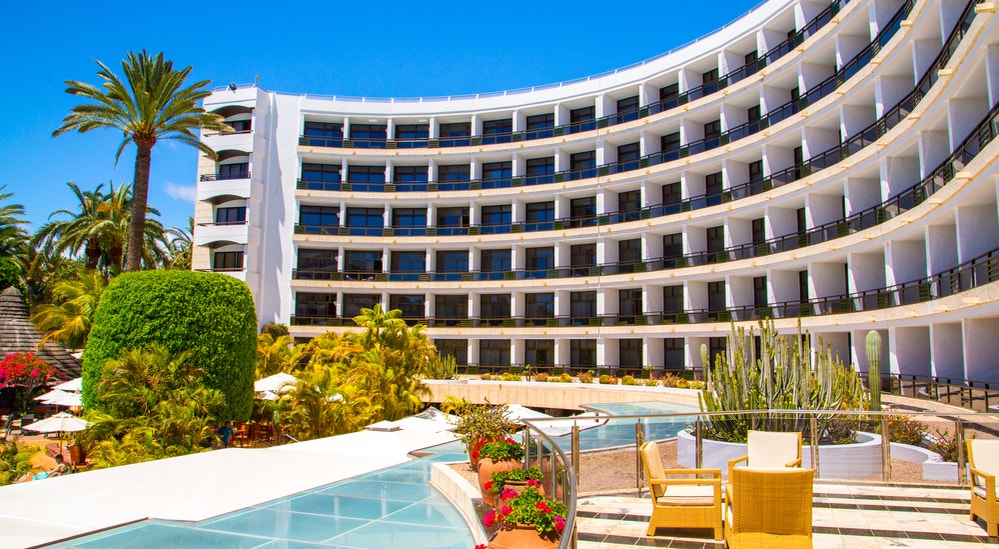 In 2023, investors looking for turnaround plays in the real estate investment trust (REIT) sector will have to sort through dozens of issues that are down significantly from highs made in 2021 or perhaps the beginning of 2022. That's because so many REITs are still down 20%, 30% or more from that time.
But with earnings season here, some of those REITs are making a solid case to bounce back strongly, despite inflation and higher interest rates and whispers about commercial property declines and recession.
Even Charlie Munger, the 99-year-old vice chairman of Berkshire Hathaway Inc., and one of the greatest investors of all time, is now warning that the U.S. commercial property market could be in trouble.
But don't tell that to one hotel REIT that recently reported operating results that destroyed analyst estimates, pulverized its own year-over-year earnings and then raised guidance for the year ahead. What is this hotel REIT? Take a look.
Park Hotels & Resorts Inc. PK is a Tysons, Virginia-based hotel REIT that was established as an independent company in January 2017 after spinning off from Hilton Hotels Corp. HLT. 
Park Hotels has a portfolio of 29,000 rooms in 46 premium-branded hotels and resorts in prime U.S. markets. According to its website, 88% of its portfolio is either luxury or upscale hotels, and 80% of the portfolio is in the central business districts of major cities or resort and conference destinations.
Like many hotel REITs, Park Hotels suffered through a long decline in share price. In May 2022, it was trading at over $22 per share. But the recent closing price was only $12.05. Like some other hotel REITs, Park Hotels was forced to cut its quarterly dividend in 2020, from $0.45 to only $0.01 per share. In December it paid a $0.25 dividend, but then cut it again in March to only $0.15 per share.
But Park Hotels announced fourth-quarter 2022 earnings in February that beat analyst estimates, and then just did so again on May 1 with its first-quarter 2023 earnings. Adjusted funds from operations (AFFO) of $0.42 beat analyst estimates by $0.04 and revenue of $648 million beat estimates by $30.96 million.
In addition, the FFO was a huge 425% gain over the first-quarter 2022 FFO of $0.08 and revenue beat first-quarter 2022 revenue of $479 million by 35.3%. Comparable revenue per available room (RevPAR) was $158.84, a 36.5% improvement over the first quarter of 2022.
But Park Hotels had even more positive news to report — it's raising previous guidance for full-year 2023 FFO from $1.60-$1.99 to $1.76-$2.12 per share.
This latest report sent shares of Park Hotels storming up over 7% on strong volume. With this news, it would not be far-fetched to expect analysts who have recently lowered ratings or price targets on Park Hotels to make amends, and with an FFO payout ratio of only 33%, it's possible that Park Hotels could raise its quarterly dividend again.
Given all of this, it could be quite profitable for investors to "park" a bit of cash in Park Hotels in the days ahead.
Read next: While REITs Are Struggling, Private Market Real Estate Pulls In Huge Returns