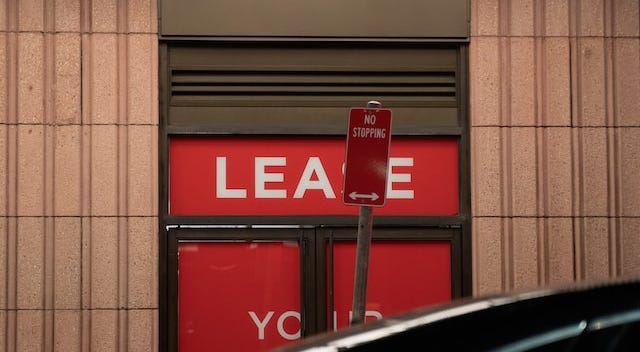 Real estate investment trusts (REITs) are often popular with income-oriented investors because receiving regular monthly or quarterly dividends is comforting to those who rely on such payments for ongoing household or other bills. But investors should also consider the properties, tenants and contractual agreements that comprise the largest percentage of a REIT's business to ensure that those payments will continue. 
Take a look at one REIT that has taken the idea of diversification to the maximum to significantly reduce risk, an idea that should appeal to investors in a possible recessionary environment.
Broadstone Net Lease Inc. BNL is a Rochester, New York-based internally managed, diversified REIT that was founded in 2007 and had its initial public offering (IPO) in 2020. In 2021 it received a credit rating upgrade of Baa2 with a stable outlook from Moody's Investor Service. CEO John Moragne took over the position in January.
Broadstone leases properties with a net-lease strategy and a weighted-average lease term (WALT) of 10.9 years with about 19% of its top 10 tenants. Its leases carry a 2% weighted-average annual rent escalation.
Broadstone's portfolio at the end of 2022 included 804 properties, with 797 of them in 44 states and seven in four Canadian provinces. Broadstone had 221 distinct tenants in 55 industries. It has a total of 39.1 million rentable square feet.
The total return on Broadstone Net Lease since its IPO is 14.19%, and year to date its total return is negative 0.65%. The 52-week range is $14.98 to $22.72, and its recent closing price was $15.81.
Broadstone pays a quarterly dividend of $0.275, and the annual dividend of $1.08 per share yields 6.74%. With a forward funds from operations (F/FFO) of $1.53, that's a price/FFO payout ratio of 71.3%, still within the comfort zone of coverage but not leaving a lot of room for further dividend growth unless FFO rises.
The dividend has more than doubled in less than three years, but this is deceiving. In September 2020, the quarterly dividend was $0.135 per share, and in December it rose by 85% to $0.25 per share. Since then it's been raised three times but only by a total of 10% to $0.275.
Investors who buy Broadstone will indirectly acquire a diverse group of tenants. The chart below shows the top 20 tenants that lease from Broadstone Net Lease:
Broadstone's largest tenant is Roskam Baking Co., a private food manufacturer, founded in 1923 and based in Grand Rapids, Michigan. Roskam is a large, diversified bakery operation with six facilities of manufacturing, warehouse and office space. It leases seven properties totaling more than 2 million square feet from Broadstone.
Roskam manufactures products such as popcorn, pretzels, snack mixes, frozen breakfast foods, dough, glazes, frostings and fresh and frozen baked goods. It also has a separate division called Organic Milling, which makes granola, snacks and other ingredients with a focus on organic, non-GMO and gluten-free foods.
Other well-known Broadstone Net Lease tenants include:
Dollar General Corp. DG is a large retail outlet that sells everyday inexpensive items, such as health and beauty aids, cleaning supplies, housewares, seasonal items, food and snacks and paper products.
Dollar General was founded in 1939 and launched its IPO in 2009. Today it has 19,147 stores with roughly 170,000 employees in 47 states. Dollar General ranks 106th on the Fortune 500 list, and last year it had $37.8 billion in sales.
Dollar General leases 60 of Broadstone's properties, making it the largest tenant by number of properties leased. Dollar General's annualized base rent (ABR) is approximately 1.5% of Broadstone's total.
Tractor Supply Co. TSCO is a large retail chain that serves the needs of rural America with products for homes, land, pets and livestock. Tractor Supply was founded over 85 years ago and operates 2,066 stores in 49 states. Tractor Supply had well over $15 billion in sales in 2022. Its IPO was in January 1959.
Last October, Tractor Supply acquired 81 stores from Orscheln Farm and Home. Those stores will be rebranded to become Tractor Supply stores by the end of the year.
Jack's Family Restaurants is a privately owned quick-service restaurant chain founded in 1960 and located throughout the Southern U.S. There are almost 200 Jack's Family Restaurants in four states — Alabama, Tennessee, Georgia and Mississippi. Broadstone owns 43 properties that are leased by Jack's Family Restaurants.
Other well-known companies that are Broadstone tenants include Red Lobster Hospitality, J. Alexander's, Outback Steakhouse, Krispy Kreme Inc. DNUT, Bob Evans Restaurants, Verizon Communications Inc. VZ, Ryerson Holding Corp. RYI, BJ's Wholesale Club Holdings Inc. BJ and Family Dollar, which is owned by Dollar Tree Inc. DLTR,
Broadstone Net Lease's strength lies in the diversity of its property types. Of its properties, 51% are industrial, 17% healthcare, 13% restaurants, 12% retail and 7% offices. Broadstone's largest tenant, Roskam, makes up only 4% of its total annualized base rent. Of its top 20 tenants, 18 each contribute less than 2% of the ABR. 
The chart below shows the complete segmented breakdown of the various property types in Broadstone's portfolio.
With talk of a looming recession, this diversity is important because no single tenant defaulting on rent or local market disruption can affect Broadstone's bottom line to any great degree.
Another strength Broadstone has is the longevity that many of its tenants have enjoyed. Many of these businesses were founded decades ago, and they have seen every facet of the economic cycle and survived through the worst of times. Broadstone's most recent occupancy rate was 99.4% and its rent collection rate is 99.9%. Even during the worst of the COVID-19 pandemic, rent collection was 99.9%. This speaks volumes about the solvency and stability of its tenant base.
Broadstone has been aggressive lately in acquiring some $900 million of new properties in 2022 alone. Plans to acquire an additional $400 million of properties in 2023 are underway. Broadstone purposely takes a diversified approach with property types in its new acquisitions. The graph below highlights Broadstone's acquisitions from 2015 through 2022:
The criteria Broadstone uses in acquiring properties is for single-tenant net lease healthcare, industrial, restaurant, retail or office properties between $5 million and $300 million. It's willing to do sale-leasebacks, build-to-suit, lease assumption, forward commitments and UPREIT (umbrella partnership REIT) transactions. Lease terms preferred are seven or more years with contractual rent escalations.
Recent News
There has been very little analyst coverage lately on Broadstone. The last report was in December when Morgan Stanley analyst Ronald Kamdem maintained Broadstone with an Equal-Weight rating but lowered the price target from $20 to $19.
On Feb. 24, Broadstone Net Lease announced its full-year 2022 earnings. Funds from operations of $273.7 million was up 6.8% from full-year 2021 and revenue of $407.50 million was up 6.4% from full-year 2021. FFO exceeded analyst estimates by 3.5%, and revenue beat the estimates by 1.5%.
The fourth-quarter numbers were not as impressive. FFO of $0.36 missed the estimates by $0.03, but revenue of $112.14 million was better than the estimates by $5.64 million.  And adjusted funds from operations (AFFO) guidance between $1.40 and $1.42 per share was below the consensus number of $1.49. 
On March 3, Broadstone announced that independent Director Michael Coke had purchased $179,000 worth of the company's stock for $17.92 per share. It was the largest insider purchase in a year.
On March 14, Broadstone announced that its board had authorized a repurchase program of up to $150 million of the company's outstanding common stock. The repurchase program runs for a full year.
Broadstone's first-quarter 2023 earnings release is scheduled for May 3, after the closing bell. The share price has been falling since February, so it would be prudent for investors to wait until after the operating results are announced before making any share purchases. 
Over the past five years, private market real estate investments have outperformed the publicly traded REIT market by about 50%. Check out Benzinga's Real Estate Offering Screener to discover the latest passive real estate investments.
Check Out More on Real Estate from Benzinga