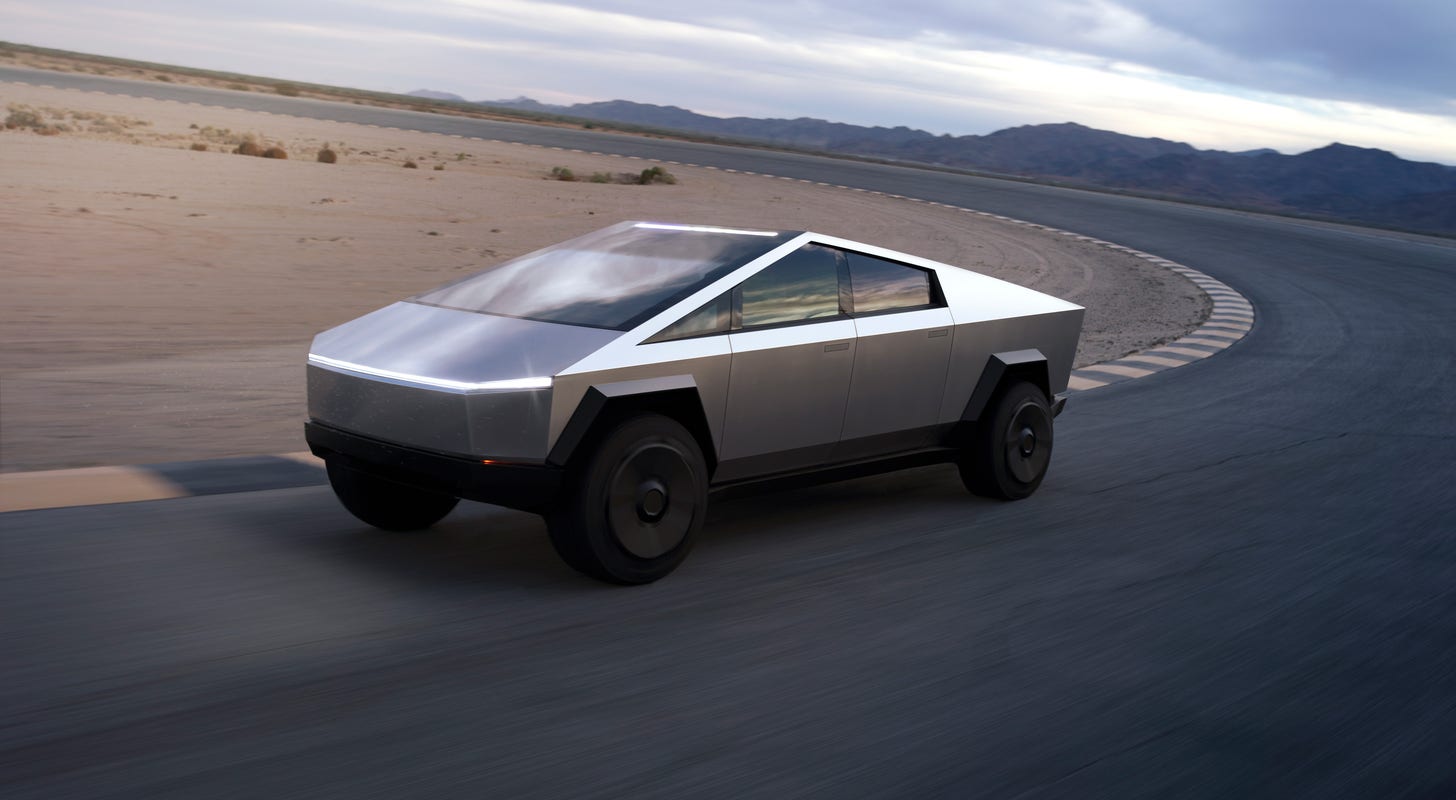 A recent tweet from @teslatechbro shares images and video footage of the highly anticipated Cybertruck undergoing testing at the company's Fremont factory. The tweet showcases the all-electric pickup truck driving around Tesla's test track, showing Tesla is hard at work leading up to the expected release this year.
Since being unveiled in 2019, the Cybertruck has generated significant buzz, with its unique design and promising performance features. The recent tweet adds to the growing anticipation surrounding the vehicle, as potential customers eagerly await its official release.
The Cybertruck, with its stainless steel exoskeleton and armored glass, hopes to be a game changer in the electric pickup truck market.
Tesla has previously announced that the Cybertruck's production will begin in late 2023, with deliveries expected to follow soon after. The vehicle will be manufactured at the company's new Gigafactory in Austin, Texas.
Now Read: Elon Musk 'Nearly Died Laughing' At Biden's White House Correspondents Dinner Speech: Was It The Jokes Or Something Else? 
Photo courtesy of Tesla