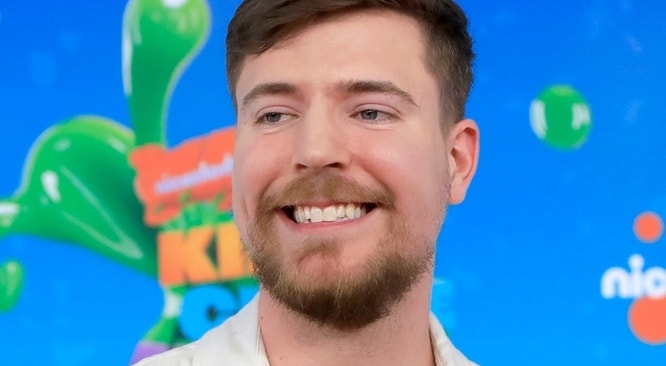 Jimmy Donaldson, better known as MrBeast, has reached a significant milestone on YouTube, hitting 150 million subscribers — leaving many wondering how much the popular content creator actually earns. 
What Happened: This week, MrBeast accomplished yet another impressive feat, with his channel crossing the mark of 150 million subscribers. With this milestone, MrBeast ranks fifth in terms of subscribers on YouTube and is also the second most popular U.S.- based account. 
Last year, MrBeast celebrated his 10-year anniversary on the video platform owned by Alphabet Inc. GOOG GOOGL. At the time, he had less than 100 million subscribers. 
See Also: MrBeast Believes His YouTube Brand Is Worth A Shocking Amount — A Number 'So Crazy' He Didn't 'Even Want To Say It'
As of now, MrBeast has 741 videos on his channel. The most popular videos on his channel have 413 million, 290 million, 263 million and 251 million views. The video with the most views (413 million) features 456 contestants participating in real-life "Squid Game" themed challenges for a $456,000 prize. 
How Much MrBeast Earns: Data garnered from Social Blade indicates that MrBeast, who joined YouTube as a teenager, witnessed a 150% increase in his subscriber base last month. 
It also states that Donaldson earns between $316.2 thousand to $5.1 million monthly, bringing his yearly income to up to $60.7 million. 
In addition to the primary MrBeast channel, Donaldson possesses several other accounts, including Beast Philanthropy (13 million subscribers), MrBeast Gaming (32.2 million subscribers), Beast Reacts (24 million subscribers) and MrBeast 2 (23.2 million subscribers) — which might add substantially to his yearly revenue. 
Why It's Important: Felix Arvid Ulf Kjellberg, commonly known as PewDiePie, is another fairly popular YouTuber. PewDiePie currently has 111 million subscribers on his channel and earns up to $473.3 thousand yearly. 
Check out more of Benzinga's Consumer Tech coverage by following this link.
Read Next: How MrBeast Built A YouTube Empire