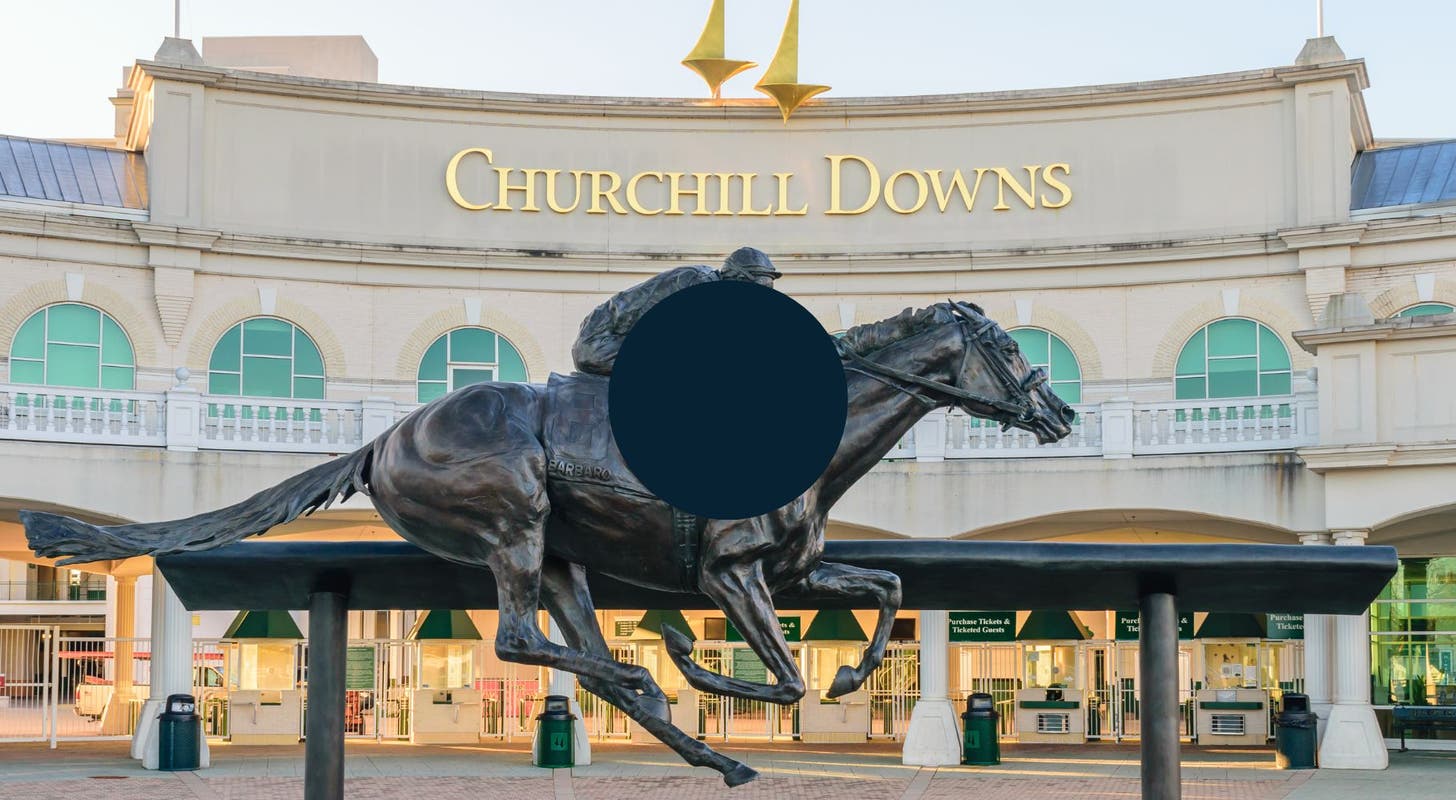 On Saturday, Mage won the 149th Kentucky Derby at Churchill Downs in Louisville, Kentucky.
The 3-year-old chestnut colt finished the 1.25-mile race in two minutes and 1.57 seconds, according to Reuters.
Mage reportedly sped up during the last stretch to take the lead and eventually cross the finish line, ahead of Two Phil's, who was second, and Angel of Empire, one of the favorites who finished in third place.
Mage's victory was the first Kentucky Derby win for trainer Gustavo Delgado and Venezuelan Hall of Fame jockey Javier Castellano, who won the Run for the Roses after 16 tries.
"When I arrived in the U.S., my first dream was to go to Kentucky. I was sure that the horse was very good," Delgado said following his win, according to Reuters. 
Also Read: Churchill Downs Q1 Earnings Highlights: Revenue And EPS Beat, Record Adjusted EBITDA, Stock Split And More Ahead Of Kentucky Derby
"I never give up, I always try hard; took a lot to get here I finally get it," Castellano added. "I'm blessed. Thank you for the opportunity to run this horse; that has a lot of heart."
Reuters also reported that a number of horses at the Derby were scratched, including favorite Forte, who became the fifth horse to be removed early Saturday. 
During the week of the derby, seven horses died at the Churchill Downs. Trainer Saffie Joseph Jr. was indefinitely suspended following the deaths of two horses in his care. In addition, two horses, Chloe's Dream and Freezing Point, were euthanized on Saturday.
"We report these tragic fatal injuries with the utmost sadness. Churchill Downs is unwavering in our commitment to the health and well-being of equine safety," Churchill Downs said in a statement. 
Now Read: 2023 Kentucky Derby: Where To Watch, What The Betting Odds Are And How Sportsbooks Are Making It Easier To Bet
Photo: Shutterstock