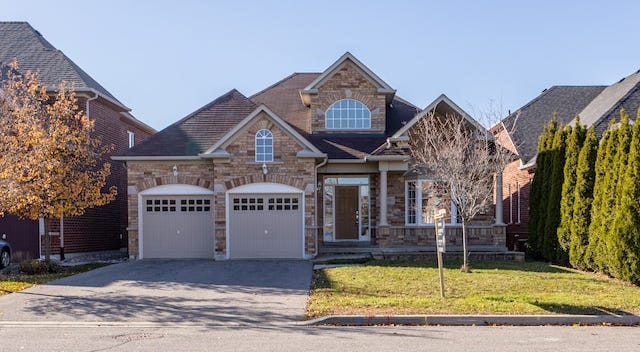 Within the universe of real estate investment trusts (REITs), there are several distinct classifications known as subsectors. The subsectors show the various types of real estate properties in which the REITs are invested. For example, office REITs are invested in office buildings, while residential REITs are invested in single-family homes or apartment complexes.
From time to time, certain subsectors will outperform the other classifications of REITs for one reason or another. Sometimes it has to do with economic conditions changing, but other times it could be nothing more than a subsector is oversold, and investors are picking up bargains.
Over the past five days, industrial REITs have begun to show strong relative strength versus other REIT subsectors. This subsector has benefitted from a good earnings report from Prologis Inc. PLD on April 18, and yet since then, Prologis has risen less than some others. Take a look at three industrial REITs that are gaining steam, each one rising more than 5% over the past five trading days.
Rexford Industrial Realty Inc. REXR is a Los Angeles-based industrial REIT with 364 properties and 33 million square feet that it owns or manages, all of which are in Southern California's high-growth areas. Its market capitalization is $11.572 billion.
On April 19, Rexford Industrial Realty reported its first-quarter operating results. Funds from operations (FFO) were $0.52, up from $0.48 in the first quarter of 2022 and ahead of estimates by a penny per share. Revenue of $185.16 million was also higher than revenue of $140.59 million from the first quarter of 2022 but $2.35 million below Wall Street estimates.
Rexford Industrial also updated its 2023 guidance of FFO, in a range between $1.01 to $1.05, versus the analysts' estimate of $0.97.
After pulling back from $60 to $53.50, the first-quarter earnings report propelled the stock price back up to nearly $57 per share. Rexford Industrial has been the leading industrial REIT recently, up 6.2% over the past five trading days.
Eastgroup Properties Inc. EGP is an industrial REIT that owns and operates properties in major Sun Belt markets, with an emphasis on Florida, Texas, Arizona, California and North Carolina. Eastgroup is a member of the S&P Midcap 400 and Russell 1000 indices.
Eastgroup Properties is up 6.04% over the past five trading days. One reason for Eastgroup Properties' recent rise in price is that it's recently regained favor with analysts. On March 20, Mizuho analyst Vikram Malhotra upgraded Eastgroup Properties from Neutral to Buy, while raising the price target from $180 to $185.
Eastgroup Properties will announce first-quarter earnings on April 25. In February, Eastgroup Properties beat the Street's estimates by a penny. It's likely that investors are expecting another estimate beat for the first quarter.
Plymouth Industrial REIT Inc. PLYM is a Boston-based real estate firm that owns, leases and manages single- and multi-tenant industrial properties in 13 regions of the United States. It owns and manages 208 buildings, totaling almost 34 million square feet. Much of its property portfolio is in secondary markets in Ohio, Illinois, Tennessee, Georgia and Florida.
On Feb. 23, Plymouth Industrial announced an increase in its quarterly dividend from $0.22 to $0.225, an increase of 2.3%. The annual dividend of $0.90 now yields 4.35%.
On April 13, J.P. Morgan analyst Michael Mueller initiated coverage of Plymouth Industrial with a Neutral rating and announced a price target of $23 per share.
Plymouth Industrial has gained 5.3% over the past five trading days.
Over the past five years, private market real estate investments have outperformed the publicly traded REIT market by about 50%. Check out Benzinga's Real Estate Offering Screener to discover the latest passive real estate investments.
Check Out More on Real Estate from Benzinga