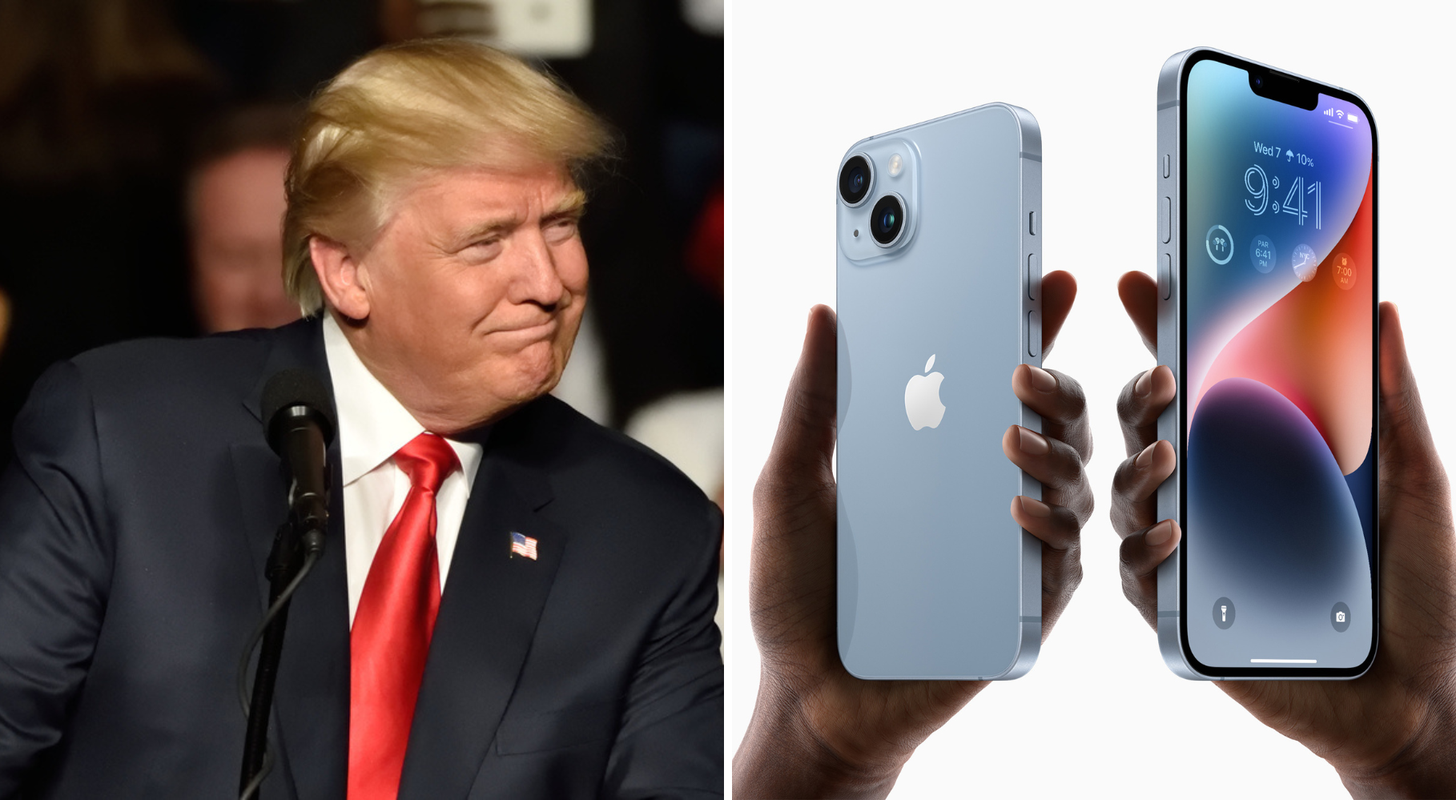 Former President Donald Trump is among the most outspoken people on social media of the last decade, often using Twitter as a way to share opinions and call out others, shaming people and companies.
A study once showed that Trump tweeted 5,293 times in a 12-month period, ranking him first among world leaders.
One particular tweet years ago took on one of the most valuable companies in the world. Here's a look at how their stock has performed since the tweet in question.
What Happened: Trump finds himself unbanned from social media platforms Facebook, Instagram and Twitter after years spent not being able to post on these platforms.
While he was unable to post on them, Trump found himself sharing his thoughts and opinions on Truth Social, a Trump-owned company that is in the process of merging with Digital World Acquisition Corporation DWAC.
A tweet in 2014 wouldn't have gotten Trump banned, but did raise a few eyebrows as it took on Apple Inc AAPL and its successful phone business.
Trump tweeted in 2014 that he was frustrated with the size of Apple iPhones, particularly that they didn't have larger screens. Trump said at the time that rival Samsung had phones with much better sizes and Apple needed to go to a larger screen, or the tech giant would see its sales take a hit.
In a move to show his frustration, Trump tweeted on Jan. 28, 2014, he sold his shares of Apple that he had previously invested in.
"I predicted Apple's stock fall based on their dumb refusal to give the option of a larger iPhone screen like Samsung. I sold my Apple stock," Trump tweeted.
Related Link: Exclusive: Will Alphabet, Amazon, Apple Or Tesla See Biggest Increase In 2023? 
Investing $1,000 in Apple Stock: It turned out that the investment advice from the future president wasn't great. Apple shares have risen significantly since Trump's tweet and sale.
Apple shares were trading at $451.92 on the morning of Jan. 28, 2014. A $1,000 investment could have purchased 2.21 shares of Apple at the time of Trump's tweet.
Since that time, shares of Apple have spilt 7-for-1 in 2014 and 4-for-1 in 2020. The 2.21 shares of Apple would now be 61.88 shares.
The $1,000 investment would be worth $10,733.09 today, based on a price of $173.45 for Apple shares at the time of writing.
This represents a return of 973.3% over the last nine-plus years.
Over the same time period, the same $1,000 invested in the SPDR S&P 500 ETF Trust SPY would be worth $2,300.67, up 130%.
In this case, it would have paid significantly better to ignore Trump and invest against his advice.
Read Next: 'Before I Did The Presidency': New Book Shows Donald Trump Treated President Role Like Movie Or Television 
Photo: Shutterstock; Apple