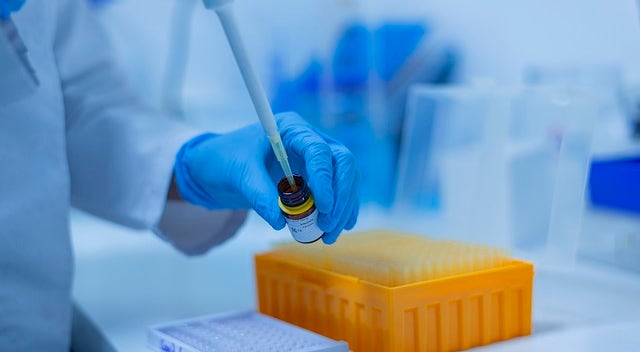 Foghorn Therapeutics Inc. (FHTX) shares ended the last trading session 13.1% higher at $6.65. The jump came on an impressive volume with a higher-than-average number of shares changing hands in the session. This compares to the stock's 3% gain over the past four weeks.
This surge is most likely attributable to the recovery of the share price after it dived earlier this week when FHTX announced pausing enrollment in its phase I study on FHD-609 for the treatment of synovial sarcoma and SMARCB1-deleted tumors after complications in a synovial sarcoma patient at the second highest dose. The FDA placed the study on partial clinical hold after the company notified the authorities.
This company is expected to post quarterly loss of $0.68 per share in its upcoming report, which represents a year-over-year change of -4.6%. Revenues are expected to be $6.09 million, up 55.5% from the year-ago quarter.
Earnings and revenue growth expectations certainly give a good sense of the potential strength in a stock, but empirical research shows that trends in earnings estimate revisions are strongly correlated with near-term stock price movements.
For Foghorn Therapeutics Inc., the consensus EPS estimate for the quarter has remained unchanged over the last 30 days. And a stock's price usually doesn't keep moving higher in the absence of any trend in earnings estimate revisions. So, make sure to keep an eye on FHTX going forward to see if this recent jump can turn into more strength down the road.
The stock currently carries a Zacks Rank #3 (Hold). 
Foghorn Therapeutics Inc. is part of the Zacks Medical – Drugs industry. Aclaris Therapeutics ACRS, another stock in the same industry, closed the last trading session 0.7% lower at $8.89. ACRS has returned 11.3% in the past month.
Aclaris' consensus EPS estimate for the upcoming report has remained unchanged over the past month at -$0.44. Compared to the company's year-ago EPS, this represents a change of -41.9%. Aclaris currently boasts a Zacks Rank of #3 (Hold).
Top 5 ChatGPT Stocks Revealed
Zacks Senior Stock Strategist, Kevin Cook names 5 hand-picked stocks with sky-high growth potential in a brilliant sector of Artificial Intelligence. By 2030, the AI industry is predicted to have an internet and iPhone-scale economic impact of $15.7 Trillion.
Today you can invest in the wave of the future, an automation that answers follow-up questions … admits mistakes … challenges incorrect premises … rejects inappropriate requests. As one of the selected companies puts it, "Automation frees people from the mundane so they can accomplish the miraculous."
Zacks Investment Research

Image by fernando zhiminaicela from Pixabay