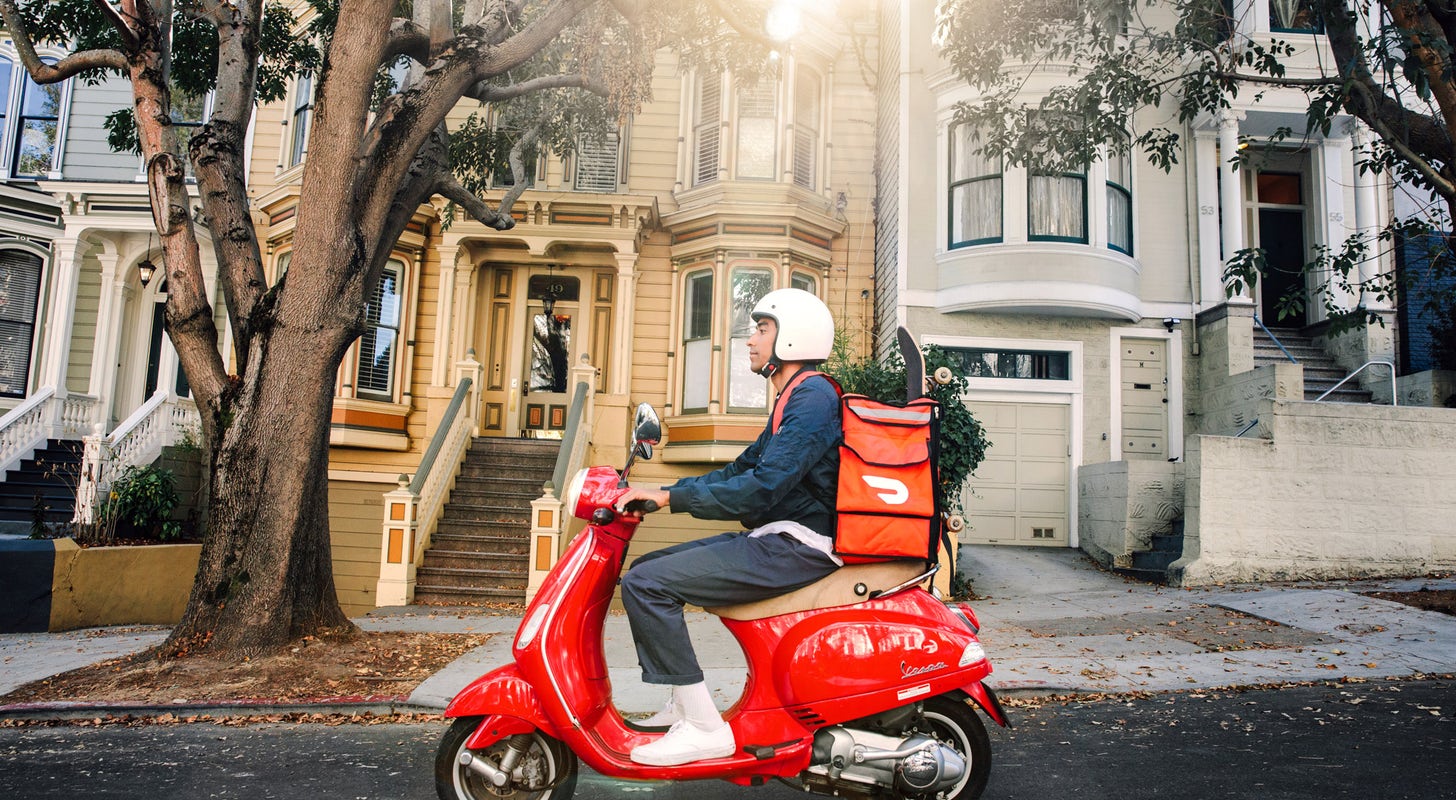 Shares of DoorDash Inc DASH are trading higher during Thursday's after-hours session following the company's first-quarter earnings report. Here's what investors need to know.
By The Numbers: DoorDash reported a loss per share of 41 cents, which came ahead the consensus estimate of a 58-cent loss. Revenues of $2.04 billion beat the consensus estimate of $1.93 billion, according to data from Benzinga Pro.
The company ended the quarter with $1.977 billion in cash and cash equivalents.
Here's what the analysts think.
"DoorDash continued to execute extremely well in Q1 2023 and we are proud of our team's outstanding performance in service of our stakeholders," the company said in a statement. "In Q1 2023, our focus on inputs and deep attention to detail drove strong and stable growth in our U.S. restaurant category, outsized growth in our non-restaurant categories and international markets, improved operating efficiency in many areas of our business and disciplined expense management."
DoorDash said total orders increased 27% year-over-year to 512 million and Marketplace GOV increased 29% year-over-year to $15.9 billion.
Revenue increased 40% year-over-year to $2 billion and Net Revenue Margin increased to 12.8% from 11.8% in the first quarter of last year.
The company said that it bought back a total of 8.5 million shares of its Class A common stock for $500 million under the board's authorization.
DoorDash expects net dilution in 2023 to be around 1% prior to any additional potential stock repurchases. There is $250 million remaining under the company's stock repurchase authorization that may or may not be repurchased.
Based on recent prices, DoorDash said that repurchasing its stock is an attractive use of capital.
DASH Price Action: Shares of DoorDash are trading 3.55% higher to $65.25 after hours Thursday, according to Benzinga Pro.
Read next: Friday's Jobs Number Could All But Guarantee That The Federal Reserve Takes Its Foot Off The Gas On Inflation
Photo courtesy of DoorDash.