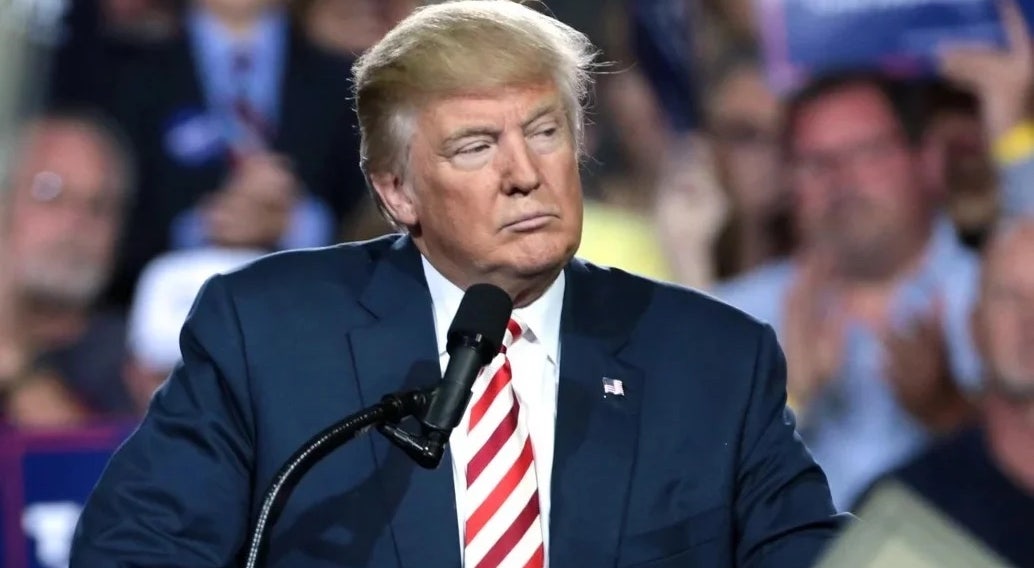 Donald Trump told Newsmax's "Greg Kelly Reports" in a recent interview that marijuana does "significant damage" although he recognized that legalizing cannabis is a "pretty popular thing" among voters.
Greg Kelly, who seemed slightly irked about the aroma of cannabis in the N.Y. subway system, pushed Trump on whether he thought cannabis legalization could ultimately be detrimental to the country's competitiveness and psyche.
"I mean, you see the same studies. It's not helping people. I mean, studies are saying that it does damage. It does significant damage—and yet, from a voting standpoint, it's a pretty popular thing," Trump replied. Marijuana Moment first reported this story.
"Canada has gone all that way [with legalization], and other countries have gone all that way. Some countries won't do it. But I am going to take a look at some final results. But indications are that is not exactly helpful," Trump said.
Mass Shootings: Blame Them On The Gays And Weed
Trump recently shocked advocates and a large swath of rational individuals when he told a meeting at the National Rifle Association that the uptick in mass shootings was "not a gun problem" but rather that "genetically engineered" cannabis and the trans community could be at fault and should therefore be investigated.
"This is a mental health problem. This is a social problem. This is a cultural problem. This is a spiritual problem," said Trump, who is not known for in-depth knowledge of spiritual issues.
Trump has called for the death penalty for drug dealers on various occasions, the most recent of which was at a MAGA rally in Pennsylvania this past fall.  
Hot Under The Collar After Mar-A-Lago Raid
Following the August FBI raid of Mar-a-Lago raid, Trump lashed out at then-Senate candidate from PA, Sen. John Fetterman (D), the FBI, the Department of Justice and President Biden, all of whom provoked the former president to release a statement about his take on drugs and those who deal them. "Under Democrat control, the streets of our great cities are drenched in the blood of innocent victims," adding that drug dealers are responsible for killing hundreds of people every year.