The past 12 years have seen some massive swings in the price of Crude oil. And the latest swing higher into 2022 played a role in higher gas prices and inflationary pressures.
So how is the most essential commodity in the world trading right now?
Let's turn to Joe Friday for "The facts, Ma'am. Just the facts."
Today we look at the monthly chart of . Herein, you can see the wide 12-year trading range. Russian invasions have marked the top, while the financial crisis and coronavirus crash lows have marked the bottom.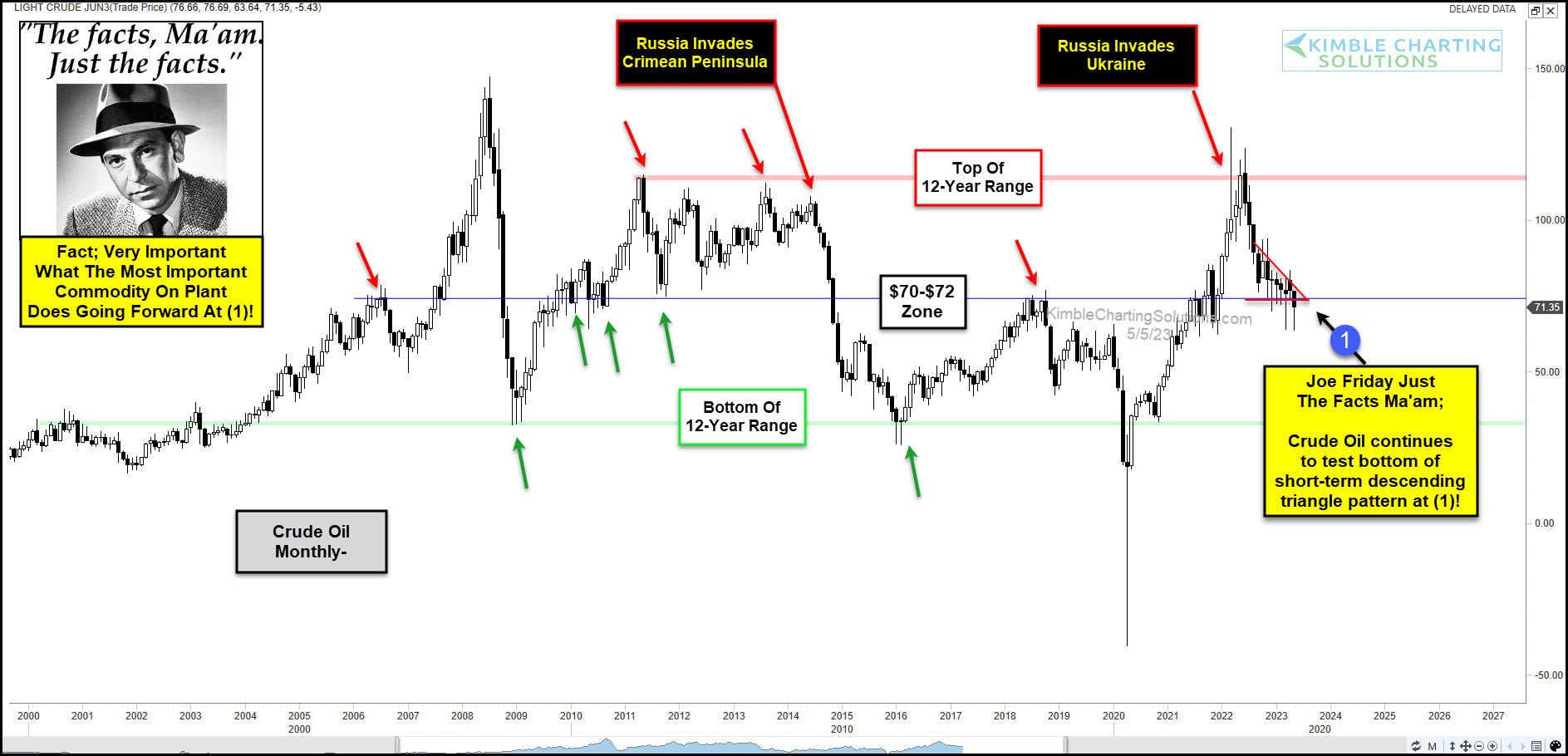 But it's important to note the middle of the trading range is around $70 to $72. This area has acted as a support and resistance on multiple occasions. And right now, crude oil is testing the bottom of a short-term descending triangle pattern at (1), which also marks mid-range trading support.
If crude oil breaks higher, it will continue in the upper half of the range… But if it breaks down, it could fall to the bottom of the 12-year range.
Perhaps the catalyst will be the war abroad. Or perhaps it's a slowing global economy. Either way, it looks like the most important commodity on the planet will send an important message soon! Stay tuned!!