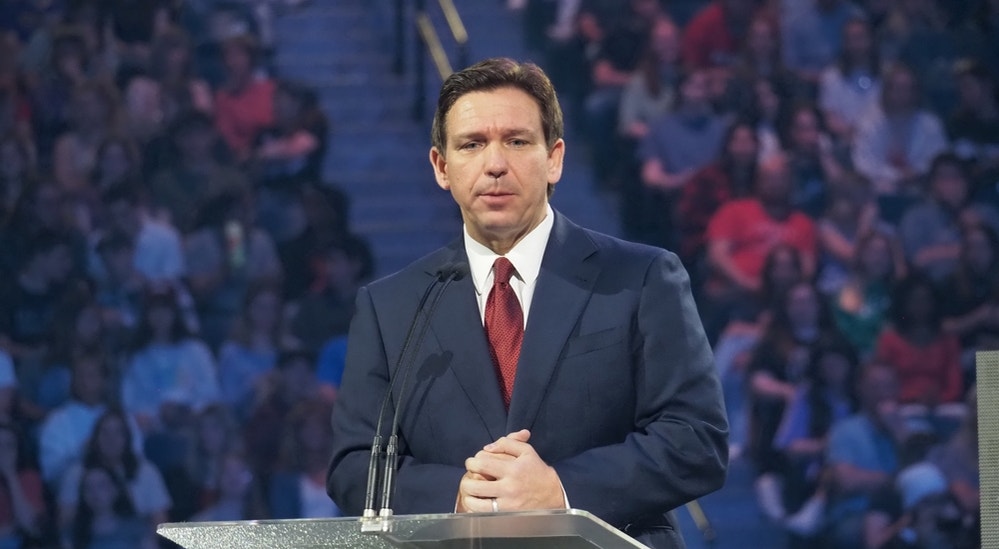 Florida lawmakers on Tuesday approved a bill that would shield the travel records of Governor Ron DeSantis and other state leaders from being publicly disclosed.
What Happened: After being approved by the Senate last month, the bill was passed by the Florida House in a party-line vote of 84-31, reported The Hill.
The new bill would allow for the travel records of the governor, their immediate family, the lieutenant governor, cabinet members, the senate president, the house speaker and the state Supreme Court chief justice to be exempt from public records laws.
See Also: DeSantis 'Good American' But His People Skills Are 'Very, Very Bad,' Says Billionaire GOP Donor
Florida Republicans have defended the bill saying that it is necessary to keep the state leaders and law enforcement officials safe, but Democrats have strongly criticized it. Democrats have alleged that it is designed to benefit DeSantis in his potential bid for the presidency. The bill not only prevents the public from knowing the governor's whereabouts but also prohibits disclosing the people he met with and the purpose of those meetings, the opposition argued. 
Why It Matters: The approval of the bill comes days after DeSantis' had a packed travel schedule in recent weeks, during which he took trips both domestically and internationally in preparation for his anticipated run in the 2024 U.S. presidential election.
Meanwhile, a report by Politico revealed that while the Florida governor has made several stops on a private jet around the country and abroad ahead, no one seems to know who is paying for it. While the governor's office said taxpayers' money was not spent, it didn't reveal further details of the financier, casting a doubt on the actual way they were being funded.
Read Next: DeSantis Signs Bill To Allow Death Penalty For Child Rapists: Supreme Court 'Decision Was Wrong'