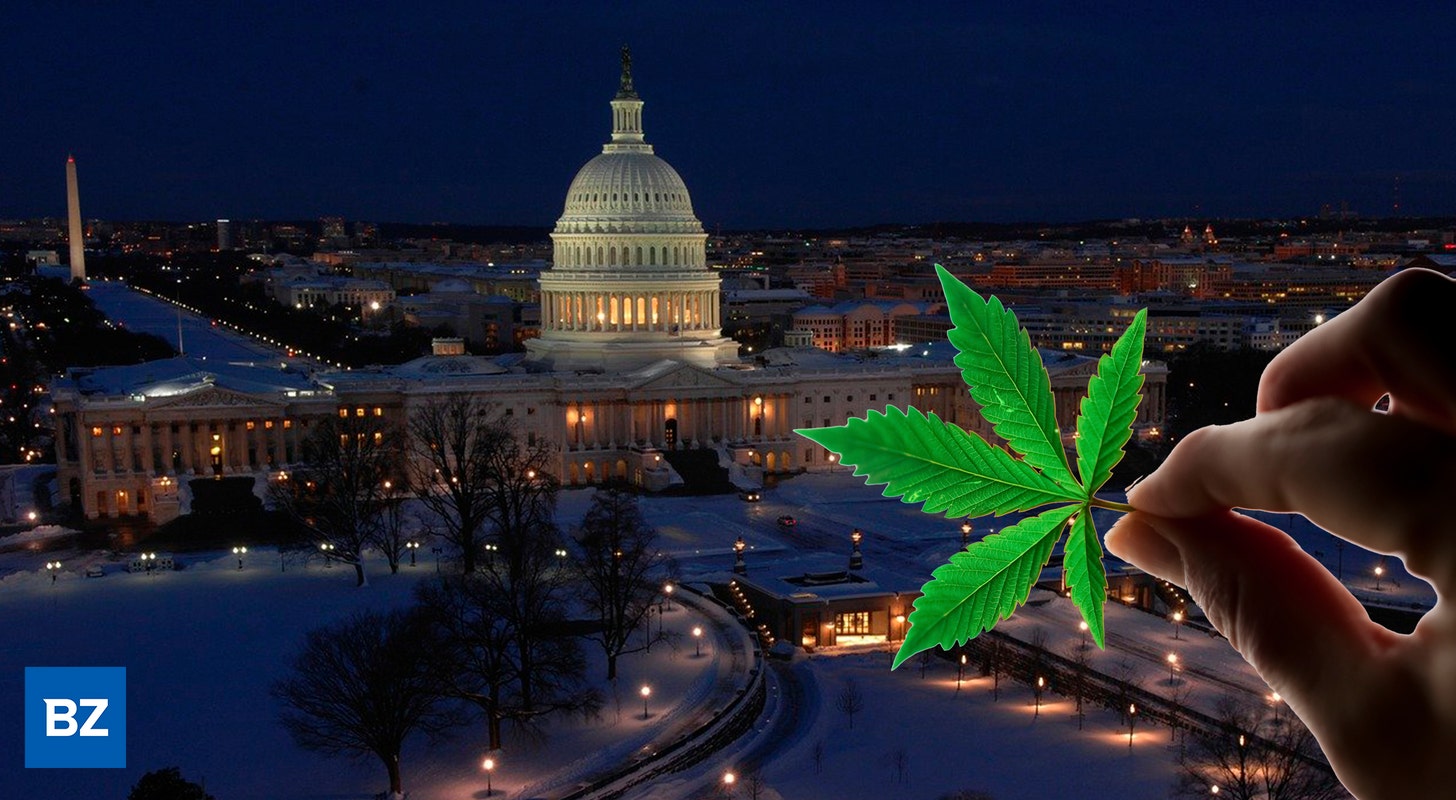 WA State To Award 52 New Social Equity Cannabis Licenses Over Next Ten Years
Washington state plans to expand the recreational cannabis market by adding dozens of more marijuana retail shops over the next ten years, reported Axios Seattle. To that end, Gov. Jay Inslee (D) signed a bill on Monday – SB 5080 – that seeks to expand and improve the social equity in the cannabis program by opening 52 additional retail cannabis shops statewide between 2024 and 2032.
Inslee also signed a bill that will allow interstate marijuana commerce this week, in addition to revealing his plans to call a special session to discuss decriminalizing the possession of controlled substances.
Denver Launches New Program To Support Cannabis Businesses
Denver Department of Excise and Licenses has kicked off a new program for marijuana business owners dubbed Cannabis Cares this week as part of the city's social impact plan, reported Denver7.
As part of the program, those interested would have an opportunity to be recognized as businesses that give back to their neighborhoods and communities and "complete some of the activities towards receiving the recognition badge as a part of this program," said Molly Duplechian, executive director of the Denver Department of Excise and Licenses.
Eastern Band of Cherokee Indians' Tribal Council Gives Up On Financing NC Medical Marijuana Program
The Eastern Band of Cherokee Indians' Tribal Council has given up on an idea to support the Tribe's medical cannabis program in North Carolina with a $64 million loan, reported WLOS.
Principal Chief Richard Sneed overruled the council's initial approval in a letter during Thursday's meeting, calling for an "immediate need for an accounting of the money spent to date."
In his letter to Tribal Council, Chief Sneed showcased an example of poor money management, where hemp cultivation sites have been covered in plastic hoop-houses for $66,000 each instead of using advanced glass solutions for the next generation of greenhouses, as initially cited.
Alaska Lawmakers Join Push To Enact Cannabis Banking Reform
Top US lawmakers are joining the push to enact marijuana banking reform, with Alaska Democratic Rep. Mary Peltola being among the last who plan to join the group behind companion legislation, reported Anchorage Daily News.
On the Senate side, Alaska Republican Sens. Dan Sullivan and Lisa Murkowski joined five other Republicans who have signed onto the bill that was reintroduced last week in Congress by Senators Jeff Merkley (D), Steve Daines (R), US Representatives David Joyce (R) and Earl Blumenauer (D).
The SAFE — or Secure and Fair Enforcement — Banking Act, initially proposed in 2013 and introduced several times again since then, would protect cannabis businesses having much cash on hand, making them a crime target, Sullivan in a recent interview.
"To me, that is the overriding issue: safety," Sullivan said. "And I think that's really hard to argue against."
Photo: Courtesy of Kindel Media and 12019 by Pixabay