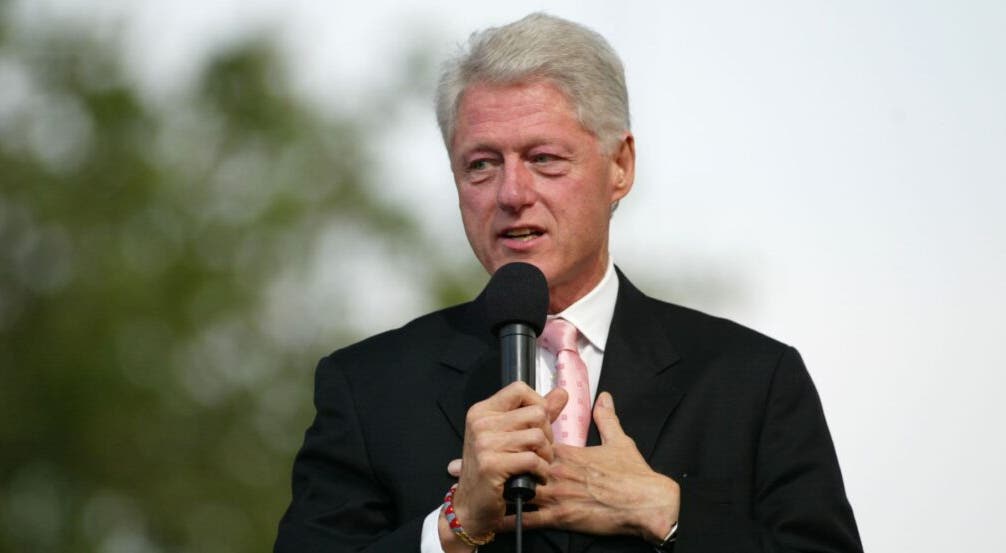 With Russian President Vladimir Putin's war against Ukraine raging on for more than a year with no resolution in sight, former U.S. President Bill Clinton recently shared that he had anticipated the Russian aggression long before it materialized.
What Happened: In 2011, three years before Russia annexed Crimea, Putin told Clinton that he did not recognize the agreement the former U.S. president had made with Putin's predecessor, Boris Yeltsin, Clinton revealed in an interview with Carlyle Group Chair David Rubenstein at the 92nd Street Y in New York, according to the Financial Times.
"I knew from that day forward it was just a matter of time," Clinton told Rubenstein.
In 1994, Clinton brokered a tripartite deal between Russia, Ukraine and the U.S. that provided that Ukraine transfer its nuclear arsenal in exchange for its sovereignty.
See Also: Bill Clinton Once Compared Donald Trump To Tony Goldwyn, Martin Sheen And Michael Douglas: Why?
The Budapest Agreement signed by Bill Clinton, then Ukrainian President Leonid Kuchma, Yeltsin and U.K. Prime Minister John Major stated that U.S., Russia and the U.K. would respect Ukraine's independence and borders. It also called for all parties involved to refrain from threatening or using force against Ukraine over the country's territorial integrity and political independence.
Clintons Urge Support for Ukraine: During the interview, Clinton, who was joined by his wife and former Secretary of State Hillary Clinton, said that the West should strengthen its support for Ukraine and provide adequate arms and ammunition. Failure to support Kyiv would increase the clout of Putin and China's Xi Jinping, they said.
"Xi saw that. And I think before the Russian invasion, there was a good chance he would have moved on Taiwan within two to three years. I think that timetable has been pushed back," Hillary Clinton said of Russia's invasion, while also opining that, in order for hostilities to end, Ukraine needed to win the war or, at least, regain the territories it lost.
Read Next: Ukraine, White House Respond To Alleged Putin Assassination Attempt: Kyiv Calls It 'A Trick'
Photo: Shutterstock