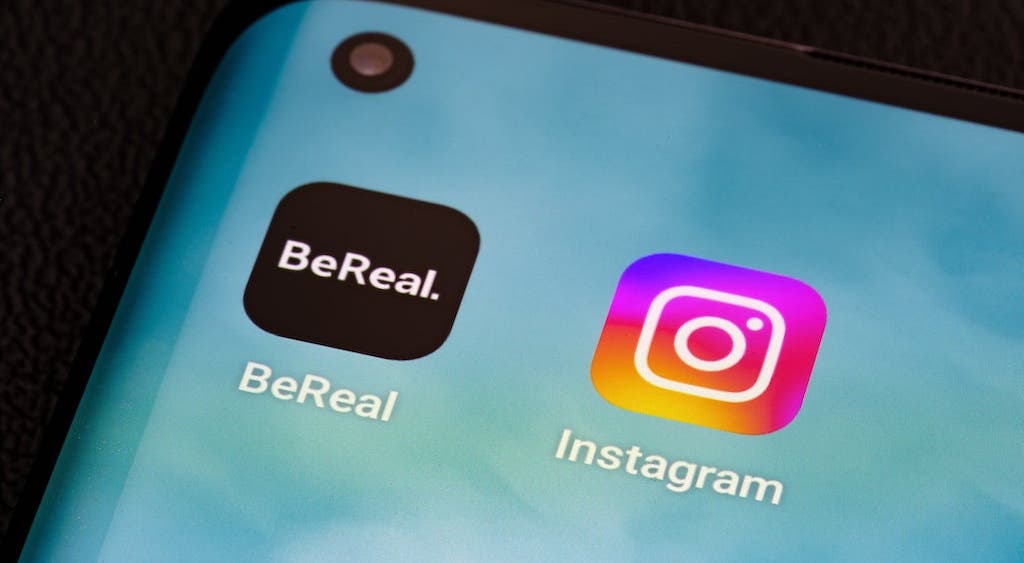 BeReal, a social media app that is compared to ByteDance-owned TikTok and Meta Platforms Inc.'s META Instagram, has introduced a new timeline called "RealPeople." 
What Happened: BeReal's new feature — a separate feed exclusively for famous people — appears to contradict the app's main objective. Instead of sharing and seeing random photos from friends and family, users will now get "unfiltered glimpses" into the lives of the "world's most interesting people."
"RealPeople isn't about influencing, amassing likes or comments, or promoting brands. You won't see photoshopped pictures, product recommendations or ads disguised as posts," the platform stated. 
See Also: Meta's Instagram Is Now Testing A Feature Inspired By A Smaller Rival
For the unversed, BeReal provides users with various time frames throughout the day to capture and share a selfie with a front-facing photo with friends on the platform. The app marketed itself as a platform that enables users to spontaneously share their activities without any filter or choreography — it doesn't matter whether they are in bed or sitting in front of a computer at work. 
However, BeReal is now changing its core functionality by bringing famous but unfamiliar people. The new timelines intend to showcase distinguished personalities in an "authentic" light to demonstrate that celebrities are like ordinary individuals, like the rest of us — although many may not agree with that sentiment. 
Why It's Important: Meta's Instagram has long been criticized for allowing overly curated or inauthentic posts with ads and sponsored content that squeeze out updates from friends and family. 
In December last year, Instagram announced new features resembling BeReal following reports about young people's exodus to new apps. 
Last year, BeReal bagged the "iPhone App of the Year" award. However, the excitement surrounding the app has considerably subsided, primarily due to the app's lack of noteworthy additions, according to Casey Newton. 
Check out more of Benzinga's Consumer Tech coverage by following this link.
Read Next: Hot On Spotify's Heels, BeReal Seems To Be Striking A Chord With Apple Music Integration