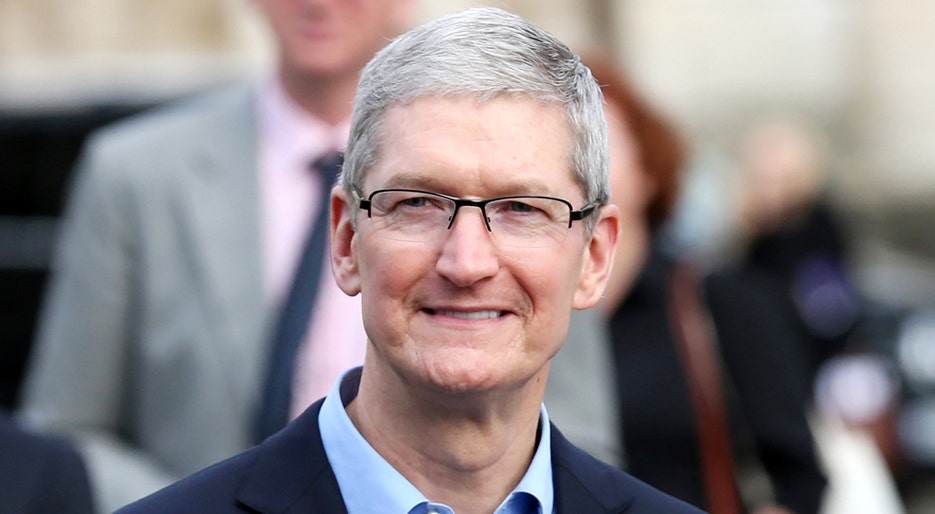 Amidst the aggressive pursuit of artificial intelligence by tech giants Microsoft Corporation MSFT and Alphabet Inc. GOOG GOOGL, Tim Cook says Apple Inc. AAPL will tread thoughtfully. 
What Happened: On Thursday, Apple reported forecast-beating results for the fiscal year's second quarter, during which Cook only mentioned AI in one answer, that too in a relatively vague manner. 
This is startling in comparison, considering Meta Platforms Inc. META, Microsoft, Alphabet and Amazon.com Inc. AMZN, who seem to be all making aggressive headways in the segment.
See Also On Benzinga India: Tim Cook Hails India's Market Potential: 'Tipping Point' Driven By Rising Middle Class
 "It's very important to be deliberate and thoughtful on how you approach these things," Cook said on the earnings call.
Cook acknowledged that in the AI field, several issues need to be addressed and sorted, but said that the potential is "certainly very interesting." 
He touted features such as "fall detection" on select Apple Watch models and "crash detection" on specific devices to showcase the company's current utilization of AI. 
"These things are not only great features, they're saving people's lives out there," Cook stated, adding, "We view AI as huge and we'll continue weaving it in our products on a very thoughtful basis."
Why It's Important: Microsoft and Google have made significant progress in utilizing AI, with chatbots such as OpenAI's chatGPT, Bard, and Bing AI dominating the current landscape. In contrast, Apple and Cook's approach to AI appears to be more cautious.
Last month, Wedbush analyst Daniel Ives said that despite Cupertino's not-so-proactive approach, it could be the "one to benefit no matter where the industry goes."
Ives also said that Apple has invested in generative AI but did not reveal any current status or location details. This aligns with the company's tendency to maintain a high level of secrecy around its research and product development.
Check out more of Benzinga's Consumer Tech coverage by following this link.
Read Next: Trading Strategies For Apple Stock Before And After Q2 Earnings